Are Primaris Marines Next? Pic of the Day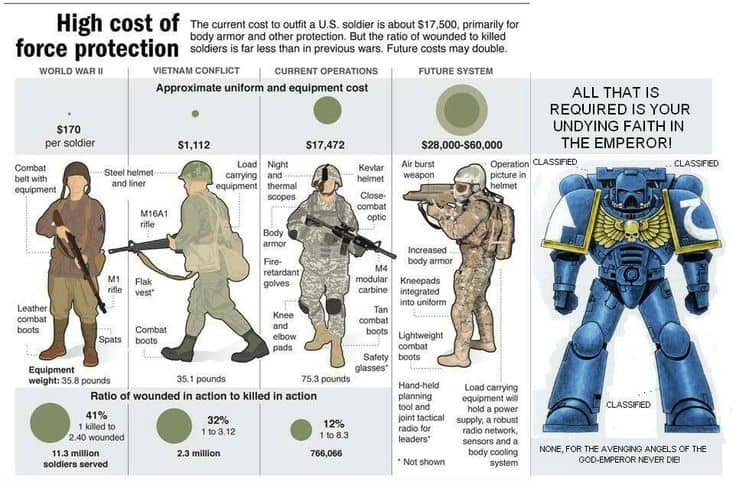 Ever wonder what the soldier of tomorrow will look like? What about the far future? Come find out in today's Picture of the Day.
Are fully armored and powered suits are closer to reality than most people think?
If you buy something from a link on our site, we may earn a commision. See our ethics statement.
I'm a huge fan of anything tabletop. I play strictly Chaos in Warhammer, and Imperial in anything Star Wars. I spent 8 years in the military. Now I'm happy to be a civilian working with a great group of people. "We are all tyrants. Do not fool yourself. We were bred for nothing else." -Mortarion