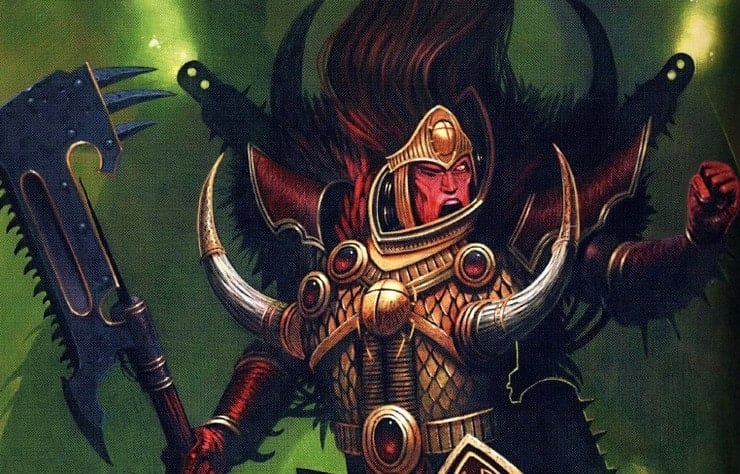 The Warhammer World studio team adding reinforcements to the Burning of Prospero display and it now includes Magnus the Red. Come take a look.
The new reinforcements for the Burning of Prospero diorama might be a game changer in this war that never moves. The Warhammer World studio team has been adding models to this display over time, and Magnus the Red is finally making his appearance. Let's take a look at the new pictures and see what the team had to say.
If you have visited recently, you may have noticed that since first going on display, The Burning of Prospero has gained the occasional reinforcements… Today the Warhammer World Studio Team have been very carefully at work to add the latest miniatures, including Magnus the Red finally appearing!
When building this diorama the team knew that there would be more miniatures coming, so left gaps, and made sure the miniatures could be easily relocated. Rather than being secured with glue, some of the miniatures were just pinned, meaning they could be pulled out of the display base, and re-secured without damaging the display.
It's always worth taking a close look at our dioramas when you visit the Exhibition, because even if there isn't a whole new display, something may have changed with the existing ones!
Big kudos to the Warhammer World studio team, these individuals are always building something new, or, in this case, adding to the old to make the experience unique every time you go. Putting Magnus the Red at the top of the steps really seems like it finished off the Burning of Prospero display. What do you guys think?
Are you planning a trip to Warhammer World? We'd really like to hear what the community has to say about the latest update to the diorama. Let us know your thoughts in the comments below.
ATC Weekend & Slow Play Will Be A Problem Episode 156