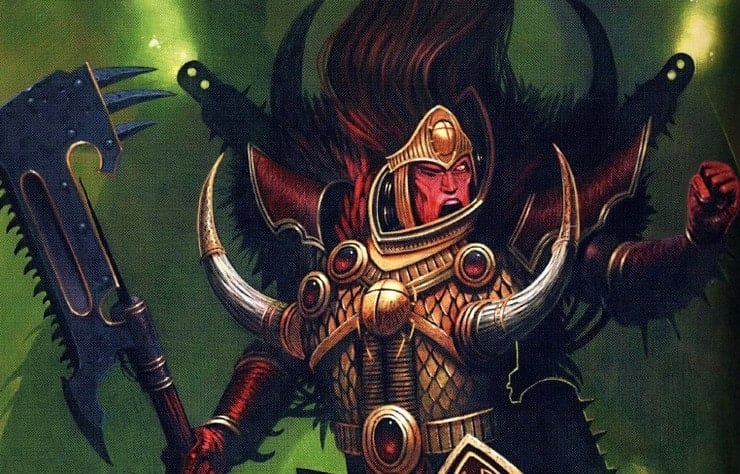 With a painting frenzy sweeping over, it means more painted models to show.  A brand new year calls for a brand new Primarch; this one's Magnus the Red.
Magnus the Red joins the rest of the Forge World Primarchs in Eric's complete collection so far!
Back when I painted Leman Russ, I got a little bit carried away and went truly above and beyond on the painting, which turned out to be an issue for Magnus. Because they are on a diorama base, Magnus has to be painted to the same over the top standard as Leman Russ, or the whole diorama will look odd. Oh well.
Also, I dug out the lightbox to take pictures, and my-oh-my the difference that this thing makes!  I've included the link to Amazon for the one I have below, but rest assured that I'll talk about it in much more details in another post.
Couple of extra shot of Leman Russ with the awesome lightbox at work:
Until next time,
No excuses, hobby like a champion!
Spikey Bits Latest
Latest Long War Podcast - Listen NOW!