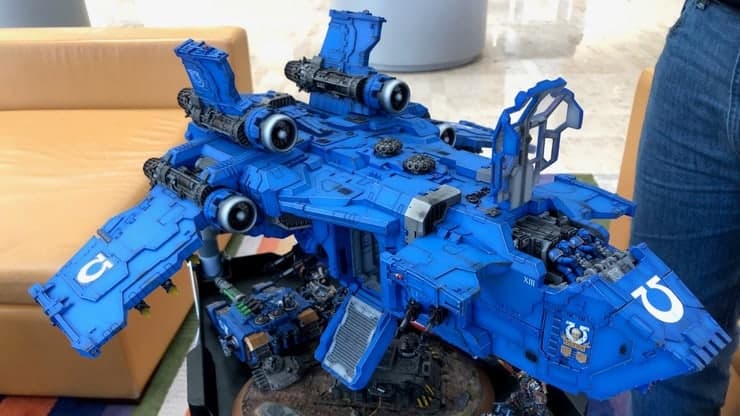 Don't miss the amazing Ultramarine Stormbird that carries Guilliman, and all the XIII chapter goodies it can handle!
Today we're going inside this bird of prey to show you all the cool features of this amazing model owned by hobby maniac Thomas Byrd:
First, the cockpit itself is magnetized to allow for easy access to the bridge and command deck.
Side doors and turret are also magnetized, and Thomas remarked to me that the ball turrets are the same exact ones as the Fire Raptor.
Extra tubing was run across the inside of the cargo hold to accommodate the LED wires to the front where the batteries are. The back hold barely fits the Mark I Rhino pictured and will not accommodate the current plastic Rhino kit believe it or not!
A custom base for a custom work of art. This Stormbird is truly one of a kind!
Believe it or not, this is the second time we have featured this amazing model, as Jon Caspian captured a great video of it last year at Warzone Atlanta as well.
Kudos to all involved in this project.