The new Idoneth Deepkin release lineup has been spotted with pricing. Come see the latest pre-orders from Games Workshop for the Age of Sigmar.

Multiple retailers have confirmed the new pre-orders and prices. Let's take a look at what's going on pre-order this weekend over at GW.
Battletome: Idoneth Deepkin

$40
Idoneth Deepkin Warscroll Cards $25
Namarti Thralls $50
Lotann: Warden of the Soul Ledgers $35
Eidolon of Mathlann $110
Idoneth Deepkin Dice $20
Etheric Vortex: Gloomtide Shipwreck $40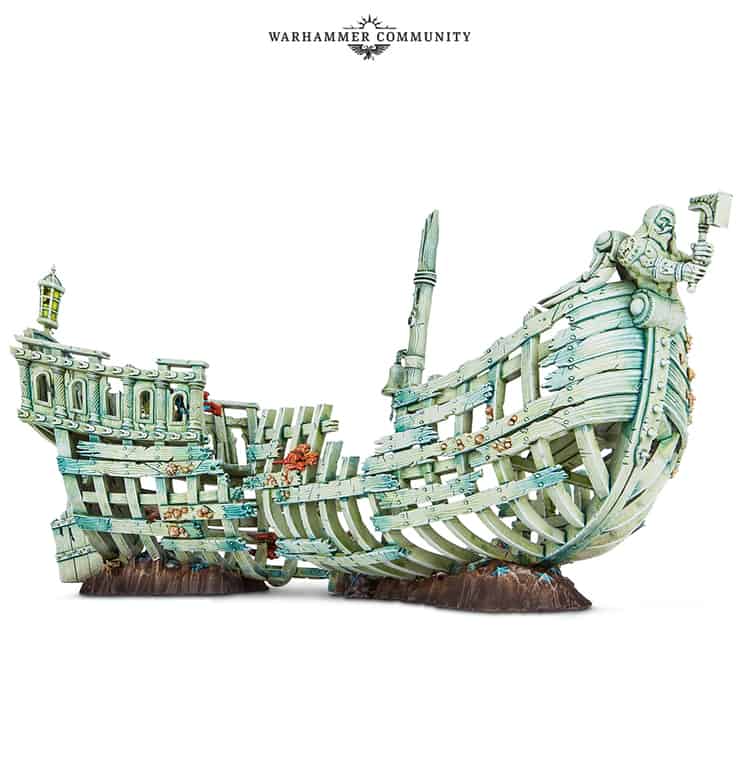 Ionarch Skin $4.25
Deepkin Flesh $4.25
Legacy of Dorn (HB) $27
A Crimson Fists novel

Trapped behind enemy lines during the invasion of Rynn's World, Sergeant Galleas and his squad must rally the human survivors of the greenskin attack and teach them to fight back, if any of them are to survive.

READ IT BECAUSE
It's the flip side of Steve Parker's Rynn's World, focusing on a small squad of Crimson Fists and a ragged band of humans in the midst of the greatest battle the Chapter ever fought.

THE STORY
Veteran Sergeant Sandor Galleas is the epitome of a Crimson Fists Space Marine: proud, courageous, and unyielding, even in the face of impossible odds. But when disaster befalls the Chapter during the ork invasion of Rynn's World, Galleas's convictions are put to the ultimate test. Trapped deep in enemy territory, Galleas, his squad, and a band of human survivors, must fight the greenskins by any means necessary if they – and the Crimson Fists Chapter – are to survive.

Written by Mike Lee
So this week releases are starting for the Idoneth Deepkin with the new battletome, warscroll cards, Eidolon, Lotann, Namarti Thralls, and much more. In addition, we're also seeing a new Black Library release coming our way for all of the lore fans out there. This week is loaded with new releases
Make sure you check back in with us later this week for the description of all of these new items and links to where you can pre-order yours.
What do you think about this week's new releases?
Spikey Bits Latest
Latest Long War Podcast - Listen NOW!