Today's showcase is an incredible sculpt and paint of a Mongol Warrior by Lil' Legend Studios. Check out the attention to detail and expression!
Sculpted by the legendary Greeny 'Ahn' this bust has terrified me for nearly 2 years. It's something that I felt like I had to build a new skill set for, more so than any other previous bust I have painted.
My love for early Mongol culture was sparked by the excellent podcast series by Hardcore History; "The Wrath of the Khans". I have researched what this warrior would wear, the types of armour, the colour pigmentation on the shirt and the type of wood that they used to make the arrows.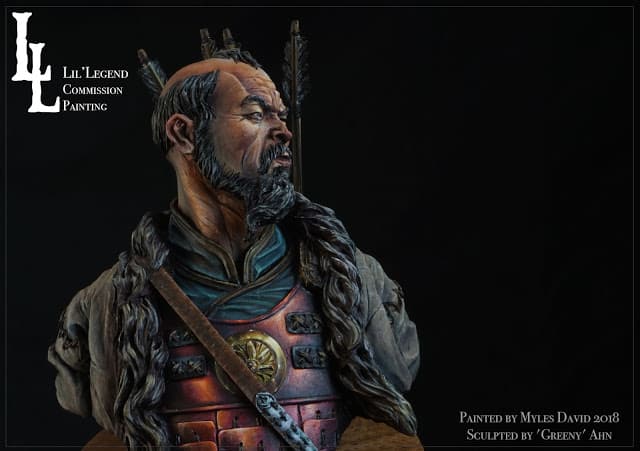 If you would like to paint your own you can buy the miniature
here
. I have filmed the entire painting process and the entire video series will be available July 2018 via the Patreon. There will also be an accompanying PDF on how to create effective skin tones.
Did you dig this model? Let us know in the comments!
Stay up to date with all of their projects at Lil Legend Studio
Spikey Bits Latest
Latest Long War Podcast - Listen NOW!