This is a good week for fans of all things SpecialistGames with Necromunda, Blood Bowl, and Aeronautica Imperialis each getting some releases.
Necromunda, Blood Bowl, and AI are coming in hot this cycle of releases. Check out the new models with sprues and everything that will be on pre-order for delivery on August 29th!
House of Blades Book
Death-maidens and Wyld Runners
Slave Ogryns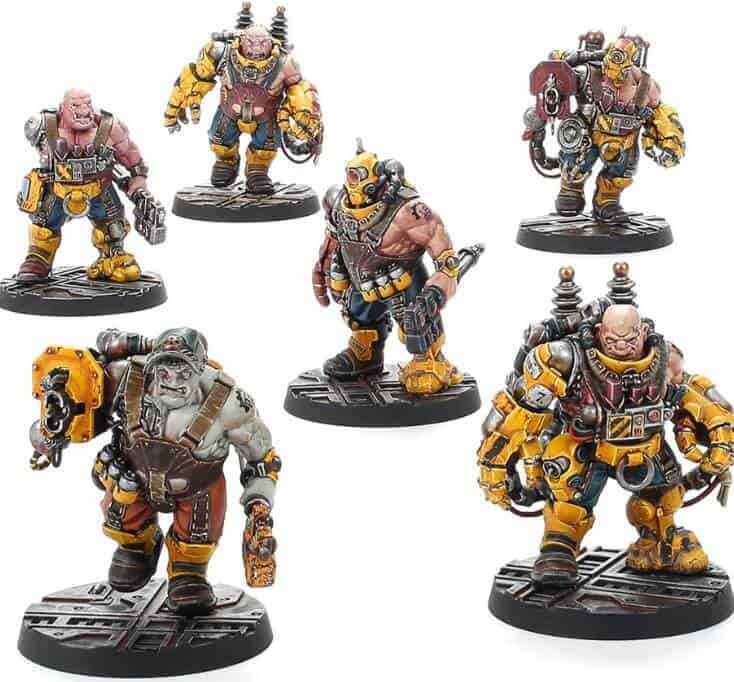 Jotunn H-Grade Servitor Ogryns
New Necromunda Card Packs
Escher and Slave Ogryn Dice
Aeronautica Imperialis: Avenger Strike Fighters
Blood Bowl: Crud Creek Nosepickers
Spike! Issue 10
Crud Creek Nosepickers Accessories: Card Pack, Dice, Dugout & Pitch
What will you be grabbing out of this release wave? Are you excited about Necromunda being in the spotlight this week?
Let us know in the comments of our Facebook Hobby Group, and make sure you enter the latest monthly giveaway for FREE today!