GW is raising prices in September, but when compared with the last two rounds of increases, this really isn't too bad honestly…
Another wave of price increases are on the way, but for the most part, the vast majority of hobbyists can breathe a sigh of release as they really won't be affected much.
However, we should mention that there have been plenty of other "increases" in 2021 that you may have not noticed.
While we haven't seen them increase older products, they have been slowly creeping the prices up on all new releases. If you look at something like the new Beast Snagga Boyz, they are now $50 for an infantry box,  makes sense "in GW money" when you see staples like Ad Mech, Guard, and Tactical Marines from $44-45 now.
So instead of just bringing the minis all up at once, GW seems to be creeping the new releases higher in some cases, which could most likely set the standard for later.
Anyway, let's first take a look at what increased last year, then see what is going up this time around.
Price Increases Steadily Approaching 50% Since 2019
Keep in mind these are the 2020 price increases we saw last summer during lockdown, which was the last time they increased product prices that were already on store shelves.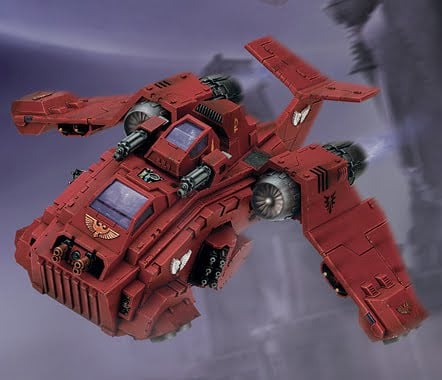 To read the chart, you'll want to look at the bold number in the bottom right first. That was the initial price before GW's price hike in 2019. You can see that it's gone from $82.5 to $90 in 2019 and from $90 to $106 in 2020 which means, it's gone up almost 30% for the exact same kit.
Looking at the regular old Watch Master, he's gone up $9 after getting two price "adjustments" now. That's a 36% increase for no change in content.
For the Ogors Mawtribes, their Gluttons were $35 back before the first price hike in 2019. Now that they've been adjusted twice, they've gone up $13 for the same exact kit now sitting at $48.
These have been some of the bigger adjustments we've seen made to GW's list but be sure to look at both lists as there is a lot of items covered. There were 50% increases for some items even.
GW Raising Prices Again (but it's not as bad as it sounds)
The new price increases (not counting "new releases" having higher and higher price points) are primarily limited to their previous line of black-handled paintbrushes.
So when you look at this compared to last year, we got off easy. Basically, all of their brushes are going up in price (minus the majority of the base brushes and the new synthetics).
On average, the price of the brushes has gone up about 12%, with the biggest being a 21% increase on the small layer brushes.
$30 for a brush is getting up there in price for a small layer brush if you ask us, but again when compared with last year not too bad overall increase-wise. It's also worth mentioning that the hairs for some of these brushes have also become harder to get for more than one reason with COVID shutdowns so an increase was almost unavoidable for these.
However, with their 2021 release, GW has basically just increased the standard price of new boxes (Cadians $45, Boyz $50, $40 characters. etc…) this year. So we suspect any new units that come out going forward to be similar prices.
To round it up, overall not a bad year for price increases unless you really wanted a bunch of the old black-handled GW brushes!
What do you think about the increases? Do you like the GW brush line? 
Let us know in the comments of our Facebook Hobby Group, or our new Discord server, and make sure you enter the latest monthly giveaway for FREE today! 
Get ad-free access to the site, a monthly crate of miniatures, and support some of the best creators out there for as little as $6 a month on Patreon!