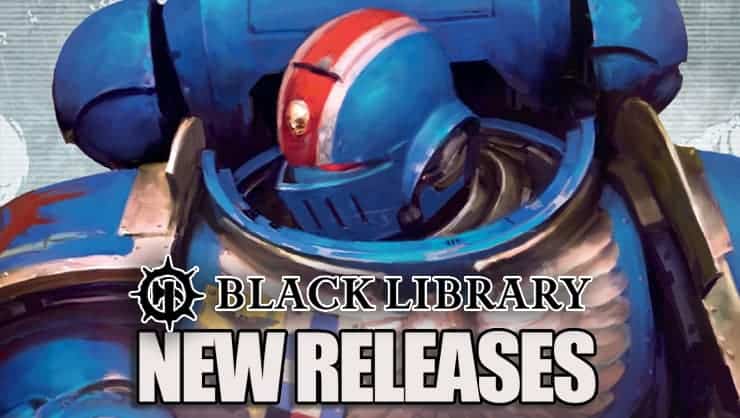 The latest Black Library releases are here with a focus on Imperium headlining the lore side of things this week.
Keep tabs on your favorite factions and characters from the worlds of Warhammer with the latest new release titles. Be sure to click here for the latest special on Audiobooks that is happening right now.

Pariah $16 Paperback
(Free on Audible Premium Plus)
The city of Queen Mab is built on twists and turns, mysteries and mendacity. Fitting, then, that Alizebeth Bequin finds herself here, embroiled within a serpentine plot. In this city of shades, Bequin is caught between two former allies – Gregor Eisenhorn and Gideon Ravenor.
As the line between friend and foe shifts and blurs, Bequin calls on help from a disparate group of allies to unpick the mysteries of her past so she can survive the present. 
Dan Abnett's Pariah, the first entry in the Bequin series, will be available for pre-order in paperback next week, though customers in Australia and New Zealand will have to wait a little longer.
Caught in the middle of Eisenhorn and his ideal apprentice Ravenor, Bequin is sounding like a thriller that could quickly become a favorite in the Black Library community.
Since it's a light week, we've included last week's releases as well in case you missed them!
Gitslayer (Free on Audible Premium Plus)
Black Library travels to the Mortal Realms next week. First up is the paperback release of Gitslayer, which sees everyone's favourite duardin Gotrek Gurnisson facing off against the Gloomspite Gitz. Can he slay enough grots to save the Kharadron Overlords' sky-port of Barak-Urbaz?*
As one of the favorite fantasy characters of old, Gotrek continues his rampage in Gitslayer, a great read for anyone who likes a side of a grumpy and violent dwarf.
Gothgul Hollow  
(Free on Audible Premium Plus)
In a darker corner of the Mortal Realms you'll find the new Warhammer Horror novel, Gothgul Hollow. This chilling tale centres around an ancient curse, and the four who seek to break it. A scholar, a sorceress, a killer, and a priest – divided by their secrets but bound together by a mystery. Can they bring an end to the sinister manifestations that assail the Hollow?

Are you excited about these new Black Library releases this week?
Let us know in the comments of our Facebook Hobby Group, or our new Discord server, and make sure you enter the latest monthly giveaway for FREE today! 
Get ad-free access to our videos, a monthly drop of miniatures, and support some of the best creators out there for as little as $6 a month on Patreon!