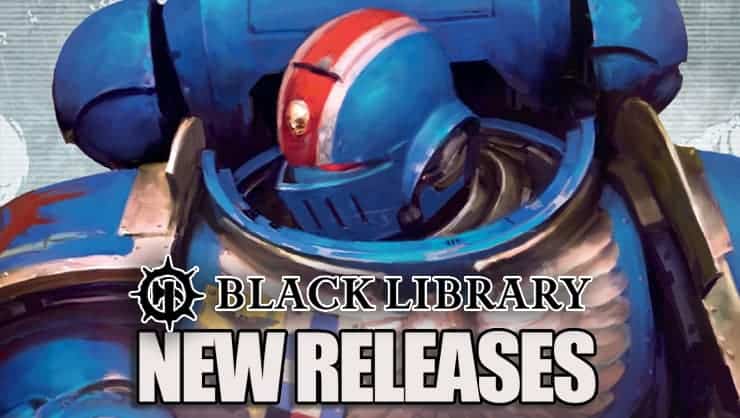 The latest Black Library release is here, spotlighting the fight to be the next Ork Warboss for the lore side of things this week.

Warboss Retail Price:
$27
With only one bastion still standing on the once unconquerable fortress world of Aranua, Warboss Gazrot Goresnappa should be basking in the light of impending victory. Instead, he lies 'proppa dead' beneath a decapitated Gargant's head.
The biggest and baddest bosses from each of the six (no-longer-united) clans step forward to duke it out to become the next warboss – but the ork gods have other plans. A prophecy foretells of a mysterious gate that lies beneath the human city. The one true warboss will be the first to find it, and will use it to turn the galaxy green. Da Genrul of the Blood Axes knows only he is worthy, but it seems Evil Sunz Speedboss Zagnob and Goff Big Boss Mag Dedfist didn't get the memo. And to add insult to injury, nor did the leader of the grot uprising, the one true prophet of Gork and Mork (or so he claims), Snaggi Littletoof, who seeks to use this opportunity to turn the tide of grot oppression.
Who will the green gods deem worthy?
Written by Mike Brooks.
Read up on Ork lore and stories with this new book spotlighting a Warboss.
This is quite the sweet deal if you want to listen to podcasts or books! Especially if you're traveling, this is perfect for helping pass the time. Here's everything you get even at the cheaper price:
1 credit a month to pick ANY title from our entire premium selection—to keep forever!
Stream or download 1,000s of included audiobooks, podcasts, and Audible Originals in the Plus Catalog.
No commitments. Cancel anytime and keep all your purchased titles.

If you've never used Audible before, the credits are really cool. You get a free book monthly, on top of all the streaming stuff you get to keep. So just with this, you'll get Black Library books to keep, which is just cheaper than they actually cost.
Are you excited about the new Black Library release this week?
Let us know in the comments of our Facebook Hobby Group, or our new Discord server, and make sure you enter the latest monthly giveaway for FREE today! 
Get ad-free access to our hobby videos, a monthly drop of miniatures, and support some of the best creators out there for as little as $6 a month on Patreon!

This post contains affiliate links, as an Amazon and eBay Associate Spikey Bits earns from qualifying purchases.