Chaos givith and Chaos taketh, but today Chaos has given us a new Tzeentch flying disc of awesome! Come see the new model in all its glory! 
As we reported on earlier this week, we had suspected a new Tzeentch Sorceror on a Disc – well now we have a much better pic!
via warseer, user Drakkar du Chaos 12-5-2015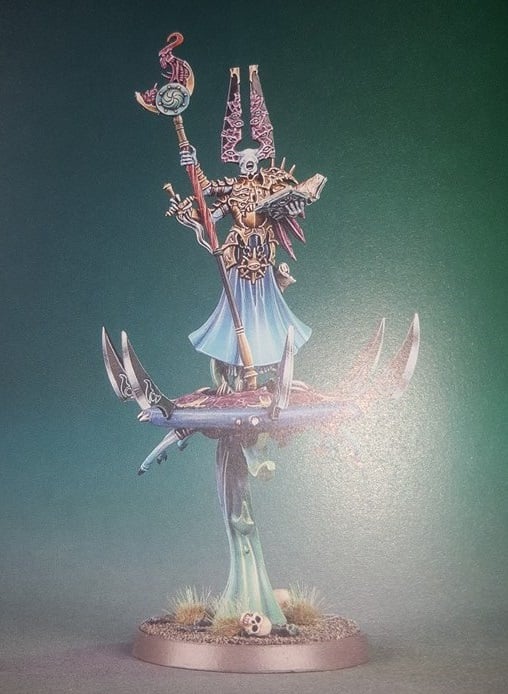 Change rules everything around me! Chaos get da, money!
Spikey Bits Latest
Latest Long War Podcast - Listen NOW!