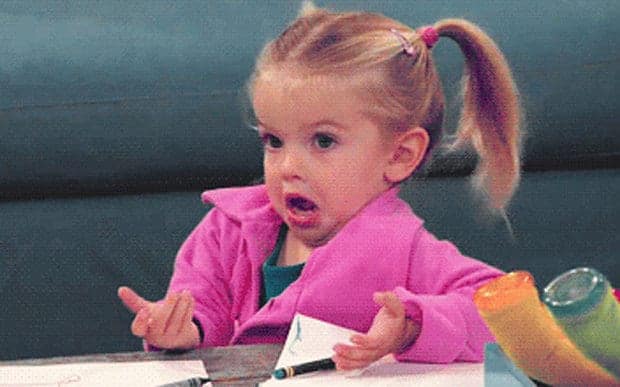 Does anyone else know what's happening over at Games Workshop as of late? They seem more and more to be like a two headed dog trying to agree on how to get a sales bone.
Sure we all saw that they expect their profits to be down from the report they phoned in at the close of business a few Fridays ago, going back on their promise to release it the following Tuesday.
But we all know that would give it undue scrutiny right?
Bob Slydell: No. No, of course not. We find it's always better to fire people release bad sales news on a Friday. Studies have statistically shown that there's less chance of an incident if you do it at the end of the week.
Sure it's not exactly the same thing, but you get the point right. And now we're starting to hear that they full intent on jamming more Age of Sigmar down everyone's throats again, when it seems like they should just hunker down and get to selling.
I get that there's people out there who play the game. We've all claimed to have seen bigfoot, BUT at the end of the day no matter who you talk to from store owners to player, that ship has set sail a long time ago.
If you DO play though don't be mad bro, I'm sure you're one of the few communities in the world (or a GW corporate store) where you can still play it.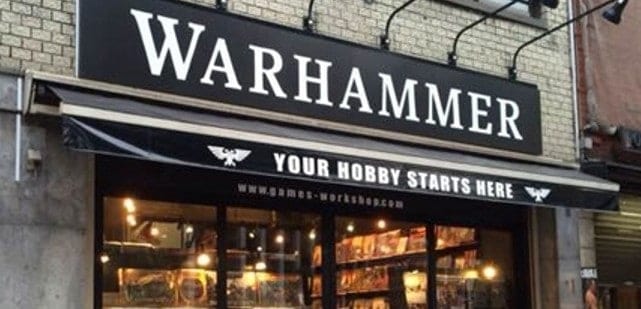 But when you're ready X-Wing will be there to swoop in and rescue you. Now speaking of corporate stores, it looks like amid all this craziness at GW corporate, they are opening yet more stores!
HUZZAH!
ICv2 said today that:
Games Workshop is on a tear to open more stores, and has added high level human resources staff to aid recruitment.  It opened 22 of what it calls its "one man" stores worldwide, three "multi man," and added four flagship stores, as planned, in Sydney, Munich, Paris and Copenhagen (see "Games Workshop to Rebrand, Open More Retail Stores").  The company closed 13 stores and ended the period with 430 stores worldwide, up from 418 at the end of last May.
furthermore:
The company reported that the number of independent retailers to which it sells went up by 61 in the period.  It is also undertaking an initiative with a new small product range which it is introducing for trade accounts in North America.
Whatever that means? Maybe specialist games stuff, maybe special order, maybe more crap I have to only get from their website because they like to play their products close to their chest and not "share" with their retail "partners".  $50 says that no trade account in North America knows what that is either.
Maybe they should instead start with the basics of customer service, getting their trade sales guys to pay attention to retail accounts, and not just try to cram the new dwarf models down their throats.  Sure they look great guys, but I really just want my pack of 32mm bases that's been on back order again because now I gotta re-do all my minis cause they look so cool on big bases.
How about not blowing the roll out of another product line like you did with Age of Sigmar, OR the super bad FAQ update that pissed off all the 40k players last month?  Is it just me or was that the studio and trade sales dropping the same ball on the 1 yard line, when all they had to do was just run it in for an easy score?
At the end of the day, sure the new CEO seems super amped to do good and all, but you gotta start with a strong foundation to build to the sky. Right now that foundation looks a little shaky – allimsaying.
Games Workshop, it's time for YOU to bring it on. We've been here the whole time!