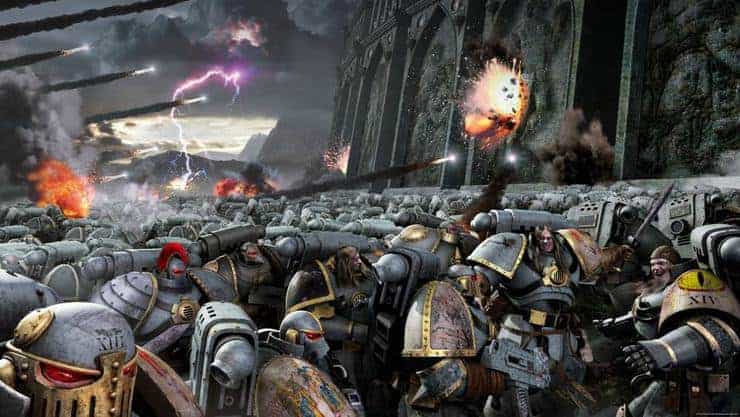 Come see the curious little detail that was spotted in some of the pictures from over the weekend that may reveal something new from Horus Heresy!
So this decal sheet was photographed in with the larger Forge World legion transfer sets that were on display at Warhammer World over the weekend.
Question is, what the heck is it?
Via Battlebunnies 1-2-2015
We know that book VI Retribution is on the way, and it will contain the shattered legions in it, and possibly Blood Angels as well. Is this a preview of the loyalist legions that will be present in it?
Now also keep in mind that this decal sheet curiously shows all the legions that happen to have existing chapter lines in plastic for 40k too.
So that may indicate that perhaps this could be the decal sheet to accompany a new plastic legions line of Horus Heresy box sets that we had been hearing about since the Betrayal at Calth came out back in November?
via an source who spoke of BoLS on condition of anonymity
Plastic Heresy kits will be arriving in Q1

The initial kits will be boxed sets for Mk. IV Tacticals and Cataphractii Terminators

The individual kits will have a pricepoint higher than the value represented by the Betrayal at Calth Boxed Set

The initial kits will tie into the upcoming February 6-7 Horus Heresy Weekender. Look for GW pre-orders to arrive then.
Either way it's plain from the picture this sheet is smaller than the Forge World transfer sheet that they normally sell separately, and more in line with the ones they tend to include in plastic box sets?
Only time will tell for sure if this was something, or if they will stay locked in the Forge World vault a bit longer…
Checkout the rest of the pictures of the new Forge World releases and GW's 40th Birthday Event Below.
What do you make of this?