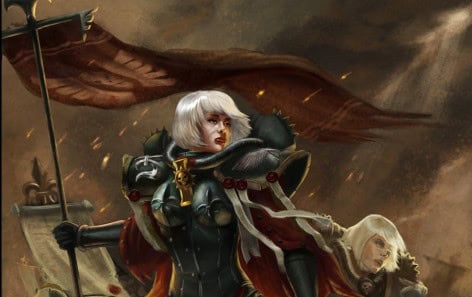 If you like Space Nuns with guns then we have a treat for you here. Woman can fight for the Emperor too, don't hate!
Hi everybody. Just got done and had to post some pictures. I upgraded the blue work on all the girls but the idea is for the job to be quick so it looks good on a table. I kept the loadouts rather fluffy with a combi-plasma, a flamer and a heavy flamer.
Which brings me to three full squads !
A small squad of Seraphim with twin hand flamers:
And finally a squad of Retributors with Imagifer .
Check out more awesome work done by Hiso at Les Figs d'Hiso