Warhammer Fest has just ended but they saved the best for last: Golden Demon's Slayer Sword. Let's see what won this coveted award!
It was another great Warhammer Fest and the Golden Demon Award rounded out the the weekend. The winner was hobbiholic Michal Pisarski with his Throne of Nagash conversion! It is an amazing conversion that was highlighted here a few months ago.
Here are some extra pics of his conversion from our previous Conversion Corner post!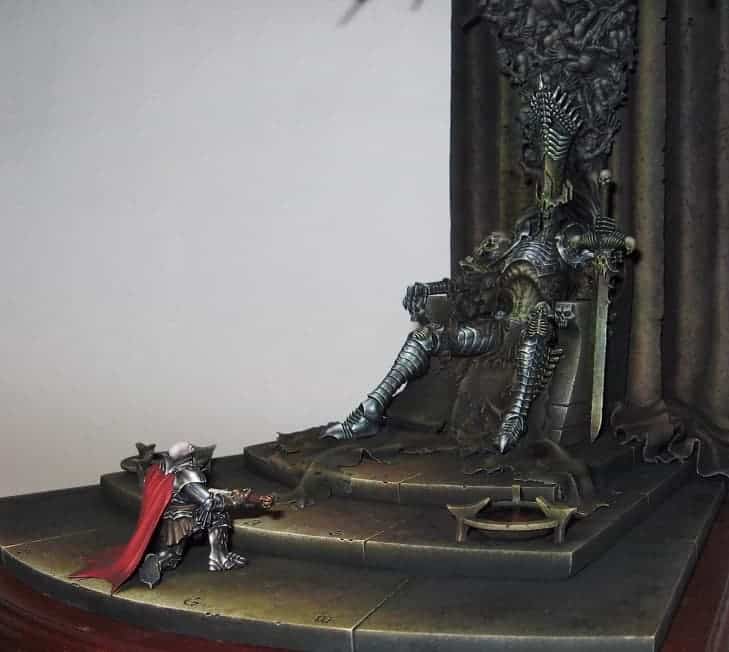 Again congratulation to Michal Pisarski on winning the Golden Demon for such a boss conversion!
We hope you enjoyed all the reveals and events at Warhmmer Fest as much as we did, thank you for making us your go to source for the latest updates.
Spikey Bits Latest
Latest Long War Podcast - Listen NOW!