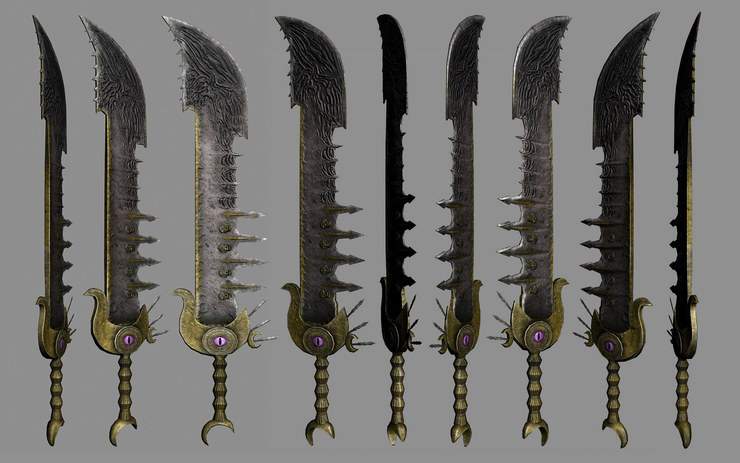 Fulfill your quest to get these Demon swords from Maxmini! The Chaos gods respect strength and power, and they will be yours with these weapons!
Demonbound Swords $8.29
This kit contains 10 swords designed to fit 28mm "heroic" miniatures. Supplied unpainted. Cast in high quality resin.
These Demonbound Swords would make the perfect upgrade for a squad of Chaos Terminators! Gain ultimate power with Maxmini!
Black Blade
Spikey Bits Latest
Latest Long War Podcast - Listen NOW!