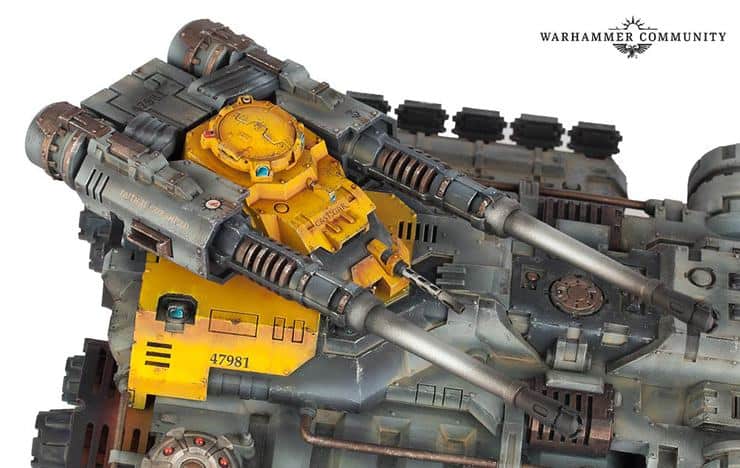 Warhammer World's Open Day event is right around the corner, and with it we're seeing some new releases. Come check them out.
Warhammer World just revealed the new Forge World releases that will be available during Open Day on November 25th and 26th. Let's take a look at them and see what they had to say.
We know that one of the really exciting things about coming to an Open Day or big Games Workshop events is getting your hands on the new products or first access items available before general release.

It's been difficult keeping these under wraps, but (as well as Necromunda, of course!) here's the first of our reveals for what will be available at the Warhammer 40,000 Open Days! There will be more coming soon about Black Library's latest releases, and the Warhammer World Exclusives.
New Products
First Access
Open Day is taking place just after Thanksgiving & Black Friday here in the states, it's sure to be a very busy holiday season this year. Attendees are going to have to opportunity to pick up the new Astartes Super-heavy Tank, Red Scorpions Leviathan Dreadnought, Chapter Master Carab Cullin and Captain Casan Sabius, and, the new bounty hunter for Necromunda, Gor Half-Horn.
This is just a sample of what will be available at Open Day, there will be even more from Black Library, as well as some Warhammer World Exclusives. Make sure you're checking back in with us for the latest updates.
What do you think about the Open Day New Releases? Are you planning on attending? Which one of these items are you looking forward to the most? Let us know in the comments below.
Spikey Bits Latest
Latest Long War Podcast - Listen NOW!