Creature Caster's new Lady of Arcana is now available for its second pre-order! Supplies are limited to 100 models, so you're not going to want to wait!
Creature Caster has put out some fantastic looking models, and it doesn't look like they're anywhere from done. Let's take a look at what they had to say about the new Lady of Arcana model that is up for its second pre-order.
By popular demand the Lady of Arcana now available for a second round of Preorders.

Limited to 100 preorders and shipping on a first come first served basis. Shipping is expected to begin on Dec 14th but the guaranteed ship date is January 1st 2018.
Pre-orders are now available and are limited to 100 models. If you haven't checked them out yet, make sure you head over to Creature Caster and take a look at the models they have available. If you love Chaos, chances are you won't be disappointed. Now let's take a look at the new video and product post of this amazing new model.
DESCRIPTION

The Lady of Arcana 2nd Preorder is limited to 100 Preorders. Ships no later than January 1st 2018, but will be shipped as stock is produced on a first come first served basis. All items purchased with a preorder will ship with that preorder. 

Please select currency at top of page. Free shipping available for qualifying orders (minimum order of 150 CAD to USA or Canada, and 250 CAD Internationally). 
The Lady of Arcana is a mysterious being of nearly unrivalled sorcerous power. With a thought she can break a man down into his constituent atoms and reform them in any way that she chooses. A wave of her hand can conjure forth hurricane winds, or floating spheres of vibrantly colored lightning. Most significantly she is blessed (or perhaps cursed) with the powers of prescience.

Each of her myriad of eyes stares out at a slightly different version of future events. Some see millennia ahead, and others just a few moments forward in time. Only the most prodigious of intellects is able to make sense from the conflicting and disordered imagery. The Lady of Arcana will often share her visions with others, wrapping them in her pinioned wings and watching as they are driven mad.
The Lady of Arcana believes herself to be in full control of her powers, but in truth she walks the razor's edge of insanity. Her abilities fill her with a deep paranoia, and she often strikes at enemies who are not there. It is whispered that she once raised an army to wage war on a civilization that had never existed… upon realising her error she destroyed her own followers, hoping to leave none alive who had witnessed her shame.

The Lady of Arcana is hand cast in pure, unfilled, resin. She is designed to fit a 60mm round base and has a height of 13cm from bottom of her scenic base to top of her horns, and 15cm to top of her wings. Model is unassembled and unpainted. Intended for ages 14+. Check out our blog for more!
The new Lady of Arcana mini will make a great addition to any Tzeentch army out there. If this is a mini you're looking to get your hands on, you might not want to wait. Head on over to Creature Caster and get your pre-order in now, they are expected to start shipping on December 14th, but have a guaranteed ship date of January 1st.
Are you going to be getting this new model? Let us know in the comments below.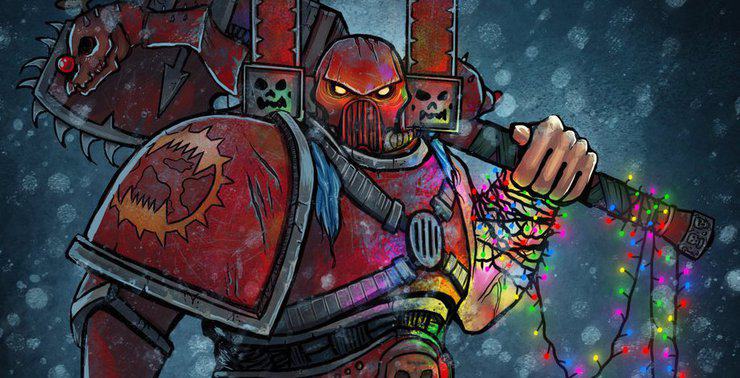 Latest News & Rumors from Games Workshop
Spikey Bits Latest
Latest Long War Podcast - Listen NOW!