More Games Workshop and Warhammer World Winter tournaments were announced, along with a couple of events for the US in October and November!
Games Workshop announced that a couple of their major games, Kill Team, Kill Team, and Middle-earth™ Strategy Battle Game, will each have dedicated tournament days in Nottingham at Warhammer World.
Then, big events in the USA will be held for all the major games and the grand narrative finale.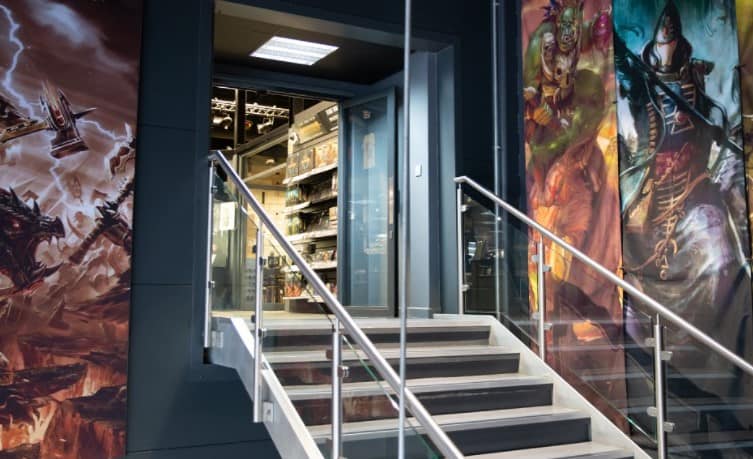 They announced the news via Warhammer Community. Tickets go on sale at the end of September for the Warhammer World events, and the USA ones are available now! So if you are a UK or NA hobbyist, be sure to pick up some if you are interested.
Warhammer World Tournaments
Now let's dive into the details and go through them in order.
On the 22nd of September, you can grab your favourite warband and get ready to have a blast in the untamed wilds of Ghur with a quick evening clash using the new edition of Warcry.
Unfortunately, this one just sold out, so if you didn't get tickets, you can't now.
Throne of Skulls returns with a Middle-earth™ Strategy Battle Game event. Combine your tactical nous with excellent painting and converting to come out on top, and test your trivia knowledge with the famous Green Dragon Pub Quiz!
If you are interested, check the details and buy tickets for £70 each here.
Finally, take your favourite Kill Team to a four-game event that mixes tactical gaming with social and creative elements. There'll be plenty of time to strategise, socialise, and enjoy the sights of Warhammer World in between games.
If you are interested, check the details and buy tickets for £35 each here.
US Games Workshop Winter Tournaments
The US Open is rolling into October with two blockbuster, easy-to-reach events in America's heartlands. With amazing opportunities for painting masterclasses, hobby competitions, Grand Tournament play, the epic on-site Forge World store, and more, the US Open events are some of the most fun you can have at a live Warhammer venue.
You can get your tickets and see all the details here for Kansas City and here for Chicago.
The epic Grand Narrative is taking place on the banks of the Rio Grande in November. Join one of three factions and immerse yourself in a wild three-day event hosted by the Warhammer Events team that will pack in thrills, spills, twists, and turns. 
Featuring everything from cosplay events to unmissable fireside briefings, your actions at this incredible event could even enter Warhammer canon as you help decide the fate of the Szarbyne system.
You can find out all the details and grab your tickets here.
Will you be attending any of these Games Workshop events? 
Let us know in the comments of our Facebook Hobby Group, and make sure you enter the latest monthly giveaway for FREE today!
Get ad-free access to our hobby videos, a monthly crate of miniatures, and support some of the best creators out there for as little as $6 a month on Patreon!