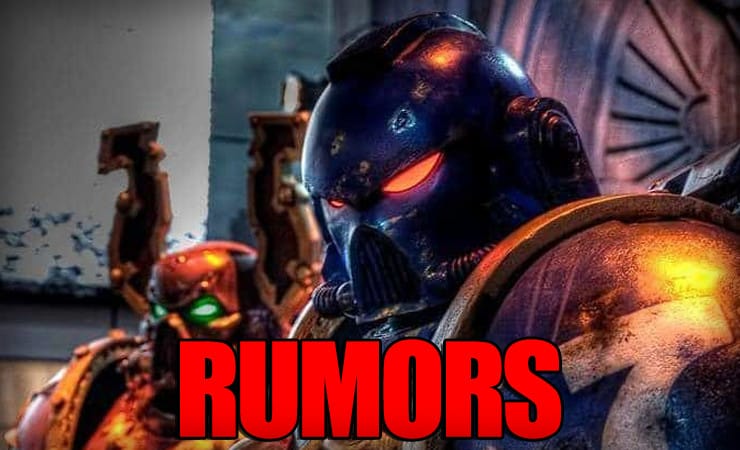 Don't miss all these wargaming releases, previews, rumors, plus the latest from Games Workshop this week!
These were the biggest announcements from the wargaming hobby and our expert commentary from mid-December.  Let's look at the latest news for Warhammer and tabletop wargaming!
Don't miss even more Warhammer 40k and AoS box sets and bundle deals that are going for super cheap on eBay right now! Read More
Something big may be on the way, as Games Workshop announced they are rebranding their Forge World pages to Horus Heresy online. Read More
Here's the pricing and new pre-order lineup for all of Games Workshops New Years' Eve releases, along with the latest previews from the Christmas Holiday! Read More
The rumors were true; Chapter Master Azrael is returning to Warhammer 40k with a brand new primaris sized model to battle Abaddon! Read More
In an unexpected move, GW announced four new Space Marines Battleforces for Warhammer 40k 2023- check out what you can score! Read More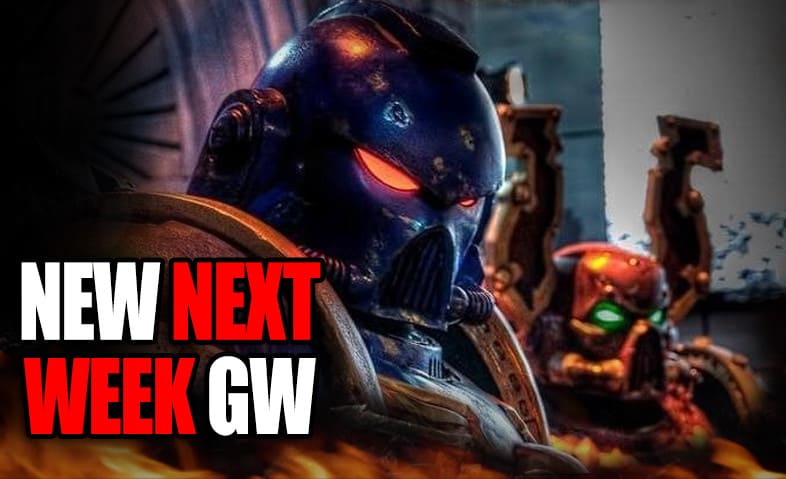 More Space Marines are returning to MTO, along with the new holiday exclusive for this week's new releases. Read More
It looks like the sold-out Chainbreaker Lance Warhammer 40k Battleforce is coming back soon for stores that were shorted this holiday! Read More
You can score a free alternative Space Marines STL from Puppetswar right now and win a voucher for printing and painting it! Read More
The new Chapter Approved 2023 Arks of Omen Grand Tournament Mission Pack is coming with rules updates, points changes, and Secondary Objectives! Read More
There looks to be some seriously big changes on the way for Warhammer 40k in 2023 from the balance dataslate! Read More
Time is ticking on this deal; get almost $200 in Warhammer 40k RPG Wrath and Glory books for just $18 in the latest Humble Bundle! Read More
Asmodee and Atomic Mass Games started off strong, but they may be making the same mistakes as Games Workshop now, which could be devastating… Read More
Here is what to buy next for your Warhammer 40k Christmas Battleforces to make a full army of 2000 points for the New Year! Read More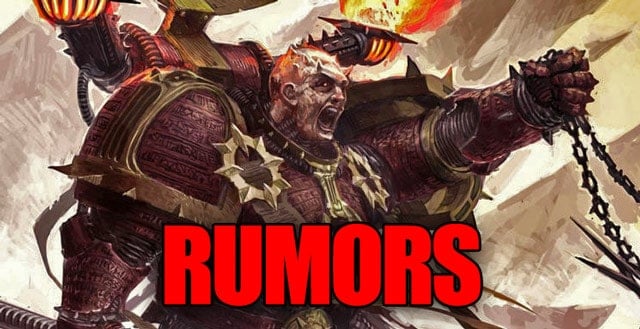 The new Dark Angels Primaris Azrael 40k rules Datasheet has been spotted- check out what the enhanced Grand Master can do now! Read More
The new Traitor Guard and Cultists leaders alternatives from Pop Goes the Monkey will make your force stand out on the tabletop! Read More
Don't miss this one; enter to win the Cadia Stands Army Box in the latest free giveaway from Spikey Bits today! Read More
And that's it for the wrap-up of the hottest topics this week. Don't forget to keep your eyes glued to Spikey Bits for what else the gaming world is throwing at you this week.
Click Gallery below for full-size images.
View Gallery: 32 Images
Here's the most up-to-date list of new Games Workshop bits from preview models that we should watch out for. Click on the gallery above to see dozens of Rumor Engines with new models still left to be revealed!
Let us know in the comments of our Facebook Hobby Group, or our new Discord server, and make sure you enter the latest monthly giveaway for FREE today!
Get ad-free access to our videos, a monthly drop of miniatures, and support some of the best creators out there for as little as $6 a month on Patreon!