Artel W Miniatures is at it again! Come and see the latest Primaris size offerings for your next project as we take a look at their new 32mm scale minis.
The team at Artel W has some new offerings for your next Space Marine project. We are going to crack open the new Scout`n`Recon Squad and see exactly how they compare to the minis you know and love. Let's get started.
Before we get into the unbox and build. it is worth mentioning that you can get the initial run of Artel W miniatures for free as downloadable 3D .STL files!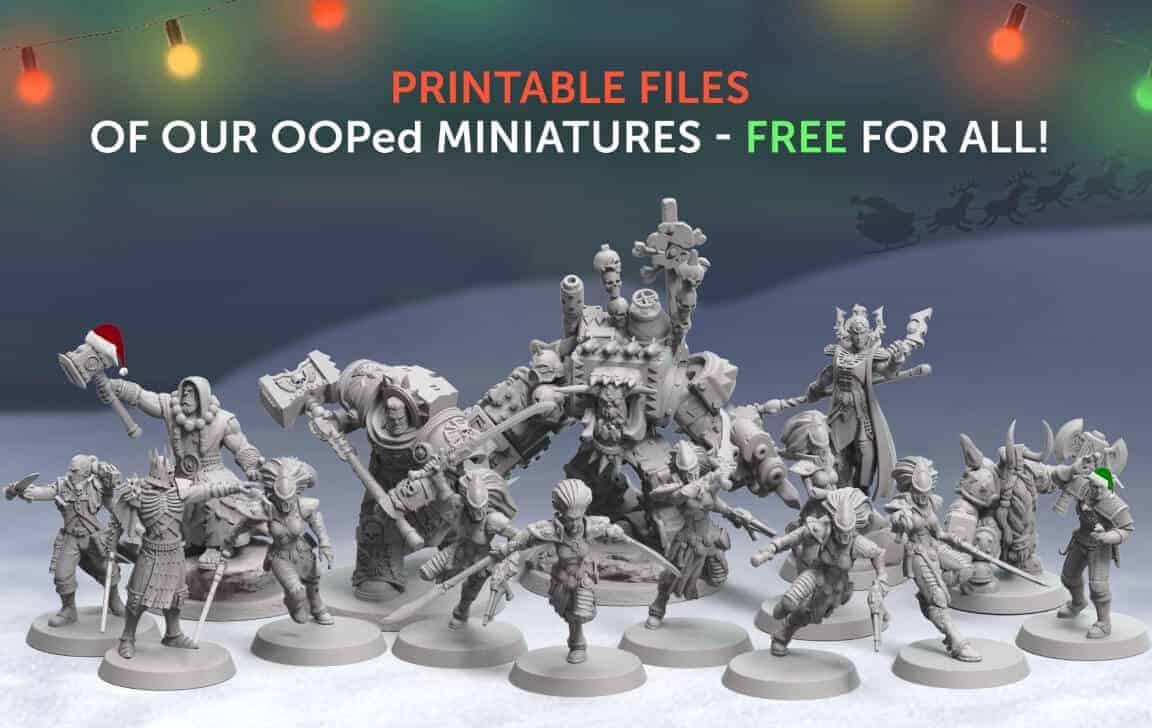 If you missed some of these classics that have disappeared over time, they're back and they won't cost you a dime…Other than the up-front cost of maybe buying a 3D printer. Check out the models you're able to bring to your collection for free!
The kit contains parts for 5 multi-part miniatures (6 with optional Heavy Weapon Specialist), with optional heads and weapons.
Material: high quality resin.
Miniatures are unpainted, unassembled, 32mm bases included
The first thing you will notice about any miniature you order from Artel W is amazing out of box experience. These hobby maniacs go the extra mile not only with these sculpts and production, but also their packaging.
Once you crack the wax seal and get all of your bits laid out you will instantly notice that you plenty of extras with the Scout`n`Recon Squad. It comes with everything you need for combat squad with three different weapon options per mini, and you can even magnetize your weapons to get the most out of your hobby investment.
Plus if you buy the squad upgrade model, you basically get TWO sets of primaris sized snipers for around the costs of one of the same boxes from Games Workshop!
Like all of Artel W's creations, these new minis have an amazing amount of detail. and will fit seamlessly in your Primaris Space Marine Army.
As always, keep those hobby muscles strong, stay in the trenches, and check out our video below! Patreon supporters of Spikey Bits get models like this each month shipped to them.
Models provided by Artel W for promotion and review.