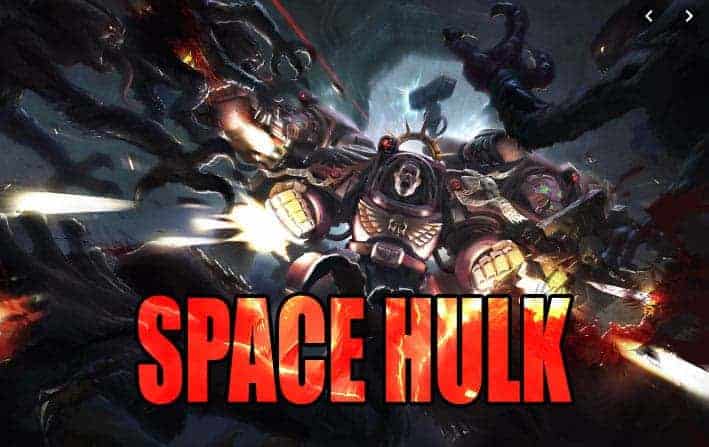 From the looks and sounds of it, GW might be previewing the new Space Hulk at the AdeptiCon and not 10th edition 40k!
This may be the second teaser of their marketing blitz leading up to the rumored release of 10th edition Warhammer 40k in June of 2023, but from this play on words, it sounds like the rumored Space Hulk box.
Be sure to take a look at all the latest on the new releases and reveals as we dive into the previous rumors in an attempt to divine more about the upcoming Space Marine releases…
Games Workshop Previews New Space Hulk & Not 10th Edition
Coming from Warhammer Community.
Something is happening at the fringes of the Imperium, but as for what…
All eyes now look to the reveals coming at AdeptiCon later this week.
This is the inverse of last week's preview, where we now see the Terminator and what is in his gaze. If you ask us, this pretty clearly looks like an Ultramarine, but that doesn't necessarily mean that any new miniatures couldn't be for something other than Ultras.
Perhaps more importantly, they say in the video:
Give this brutal hulk some space to deal with the xenos infestation!
This does give some credence to the Space Hulk rumors as they basically spell out Space Hulk, just a little disordered. Either way, from the article and the video, this seems to indicate what will be the big reveal at AdpetiCon 2023 will actually be!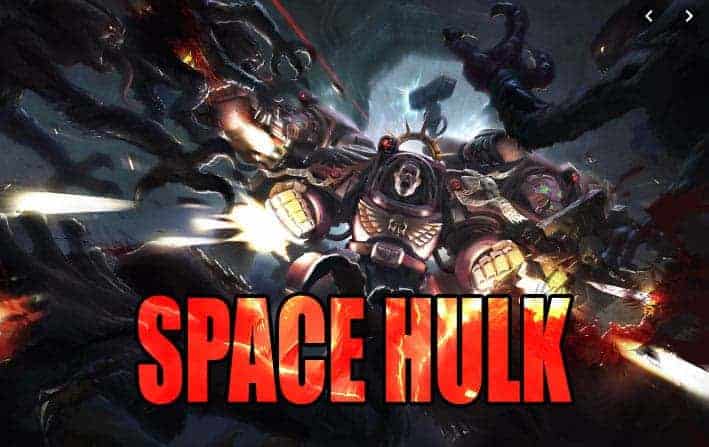 We had previously heard Space Hulk was coming in the summer of 2022, but that chatter was abruptly cut short with the 2022 April Fools day emergence of the Leagues of Votann.
However, with Games Workshop now re-igniting Space Hulk rumors, perhaps there is a chance we will be seeing sweet new Terminators and Genestealer models outside of Warhammer 40k sooner than later…
We would expect to see more about 10th Edtion Warhammer 40k, possibly at the Adepticon 2023 preview on Wednesday, March 22nd, or most likely at the Warhammer Fest in May.
What do you think about these new Space Hulk Warhammer rumors versus the new Tyranids and Terminators teaser? 
Let us know in the comments of our Facebook Hobby Group, and make sure you enter the latest monthly giveaway for FREE today! 
Get ad-free hobby videos, a monthly crate of miniatures, and support some of the best creators out there for as little as $6 a month on Patreon!