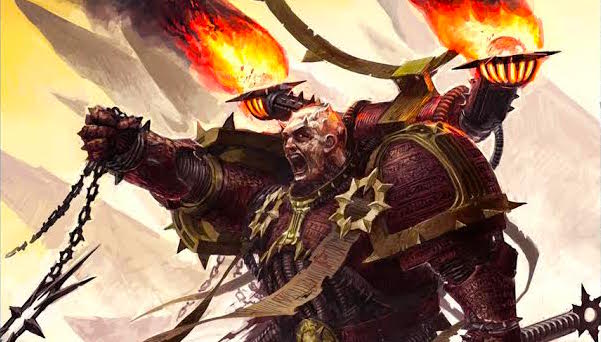 Games Workshop just announced price hikes coming for paint pots and Start Collecting bundles in 2019. Take a look at the latest hit to your hobby wallet!
Games Workshop was very open to the community in their latest pricing announcement that spelled out ahead of time that some of their products would be going up. This, of course, is in stark contrast to the "stealth" Forge World 20% Price hike that happened overnight with very different language.
Jan 4th, 2019:
In the spirit of openness, we've got a quick bit of news for you today: as of the 4th of February this year, the price of paints and some of the Start Collecting! sets will change.

Paint pots will have a small increase of 20 pence per pot (or local currency equivalent). The paint sets, though, will have no change, making them an even better way to round out your painting arsenal.
Compare to their announcement on August 14th, 2018:
A couple weeks ago, we gave you a heads-up about some incoming changes to shipping from Forge World. With faster shipping, better service, new options for payment and prices in your local currency, we're sure you've been counting the days – which is why we're very happy to announce that today, these changes are live!

…if you're based in the US or Canada, you can now take advantage of our fully operational US warehouse. This means that you can expect your orders to arrive faster than ever before – in a matter of days, rather than weeks.

Pricing in local currency, meanwhile, means you can easily work out how much anything costs without mucking about with a currency converter – as well as not having to worry about conversion fees for banks abroad.
Kudos to GW for being upfront this time about thier pricing with everybody. Let's take a look at everything that is changing.
Individual Paint Pots are Going Up
Paint pots will have a small increase of 20 pence per pot (or local currency equivalent). The paint sets, though, will have no change, making them an even better way to round out your painting arsenal.
Using a currency converter, Coinmill, 20 pence translates into 25 cents US, but as GW likes to arbitrage their currency exchanges for the highest possible profit margins outside of the UK, it's hard to say what that increase will actually be globally.
Right now, the Price of individual paint pots is sitting at $4.25 so comparatively it's possible it will be rounded up to at least $4.50 in the future. After tax, of course, you can probably expect to spend around $5 per pot.
They also announced that the price of the paint bundles wouldn't be changing, so you'll technically be getting a better deal on the bundles even though it'll take a bigger chunk out of your wallet.
If you thought GW paint was expensive enough as it is, or just don't like the way their paints are bottled, there are still some great brands out there like Army Painter,  Turbodork, and Vallejo
Comparing The Quantity/Price:
You can check out a more in-depth review of some of Army Painter's paint bundles including bases and washes.
Vallejo and Turbodork end up costing more but you're getting a lot more paint as well. Army Painter is insanely reasonable at almost half the cost of GW's paint for 50% more paint!
Looking to make a change in your paints? This handy paint color conversion chart can help you find the closest match to the alternative brands.
Start Collecting Box Prices Increasing
The Start Collecting! sets are going up a little too, but you'll still save at least 20% over buying the contents individually and in some cases more like 40%!
All they told us was that the Start Collecting Box Sets would be going up a little. We know that they're fantastic deals already and that even after the price increase, we'd still be saving anywhere between 20%-40% of the individual model cost.
Check out all the savings currently on the Star Collecting Sets in our holiday breakdown post from 2018.
On average, you're saving about $45-$50 dollars total when you buy a Start Collecting Box. Some deals are better than others, but we are looking at averages here.
Instead of the flat $85 that are on the Start Collecting Boxes, prices could start to vary. We're guessing closer to $100+. If prices do end up going up past $100, it may just be better for the hobbyist to buy the models individually. Sometimes, there are one or two things that come in Start Collectings that aren't used too often anyway but is such a good deal, people still buy them. 
All in all, it's nice that Games Workshop gave us a heads up on what's to come instead of keeping price hikes like that in the dark. What do you think about these price changes? Do you already use another paint besides GW? Are you going to grab a few Start Collecting's before the price increase happens? Let us know in the comments of our Facebook Hobby Group.