Dark Imperium Starter set kicked off 8th Edition 40k and Indomitus will be dropping with 9th, but when will the individual kits come out? Let's take a look.
So far everything on 9th Edition has been on-par with what we saw three years ago while 8th Edition was being previewed. We've got a Box Set and a brand new Edition announced at the same time (just like 8th Edition) with a steady stream of previews trickling in. You know the old saying "If it ain't broke, don't fix it"? Well, it's possible that GW is using their old 8th Edition release schedule for 9th Edition. It's not been 100% confirmed at this point but the official release date for Indomitus seems to match up so far.
With that said, we've created a rough roadmap of when we could see individual multipart kits release for Space marines and Necrons beyond the Indomitus Box Set using the Dark Imperium Space Marine and Death Guard release schedule at the beginning of  8th Edition. Let's jump in!
Indomitus Release Roadmap: When Will Individual kits Drop?
To lay the groundwork, we have to highlight all the kits that we've seen so far. Here are all the kits that will 100% be coming inside the Indomitus Box Set.
For the Necrons, we've seen a wide panoramic of all the new units with at least six kits that we can identify that'll be dropping some time after the Indomitus Box Set.
For the Space Marines, beyond the box of five characters and some new Primaris squads, there will be the Firestrike turret and the Invader go-kart abomination. Plus recently we got previews for the new Chaplain on bike and Techmarine!
As far as we know, that's a total of everything inside the Indomitus box the kits above. Now let's look at when we saw Dark Imperium and their other units beyond the box hit the shelf in their multipart/individual kits.
When Did We See Dark Imperium's DG, & SM Kits Drop Separately?
Remember, Dark Imperium officially hit the shelves in June 2017. It took a while for those kits inside, as well as others to also come out as multipart boxes.
We're going to be blowing the dust off of when we first saw these kits, but starting with Death Guard in Dark Imperium, we had:
Now for the Death Guard stuff that dropped BEYOND Dark Imperium.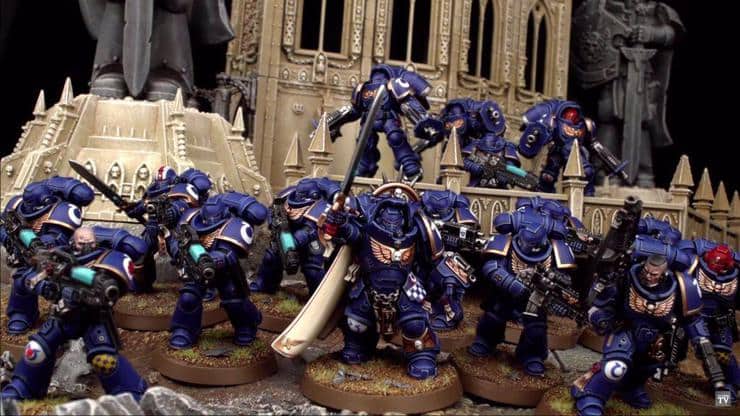 Moving into the Primaris side of things in Dark Imperium, their kits dropped:
Now, we won't be covering every single Primaris release because there was a span where we saw a redesigned Primaris character every single month, and then the Vanguard Primaris in 2019. However, some of the generic army-wide staples that dropped earlier in 8th Edition were:
Yes, that's a lot and no, we don't expect you to click every link. However, the point in all of this is that we saw multipart kits drop as early as one month after Dark Imperium hit the shelves and other basic Primaris releases as late as December. 
Let's Apply The Pattern to 9th Edition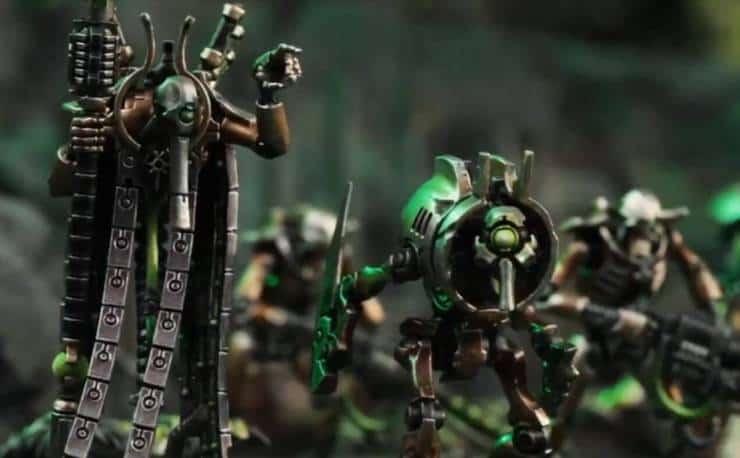 On that note, let's take it back to all the kits we've seen inside Indomitus and out. In total, we've got about 24-25 new kits (depending on how GW splits it) as we move into 9th Edition. That's quite a lot. Now, given the fact that Space Marines have historically gotten their new toys first, we could be seeing a couple of kits drop as early as a month after Indomitus releases. Then, following the pattern of the Death Guard, see a massive focus on Necrons, only to return back to Primaris months later.
With all of this said, all the new releases for previews we've seen should be out before the year is over. This is all dependent on if GW keeps the same release schedule as 8th Edition.
Ultimately, we'll have a better idea of how the releases will look after the next big GW preview on July 25th, and maybe a few more surprise kits for Necrons and Primaris Space Marines will get spoiled as well!
Do you think GW will be following the same product release pattern as they did for 8th Edition? 
Let us know in the comments of our Facebook Hobby Group, and make sure you enter the latest monthly giveaway for FREE today! This post contains affiliate links, as an Amazon Associate Spikey Bits earns from qualifying purchases.
As of this writing, the price has settled back down on the Indomitus starter set as well, and Amazon currently has a supply marked for release on July 25th with a delivery date of July 30th 2020.
Indomitus is a phenomenal set. The culmination of some of the best work our miniatures, rules, lore and art teams have ever made, this box takes everything that makes Warhammer 40,000 incredible and puts it in one place. Two huge collections of amazing, brand-new models are packaged with the full Core Book – everything a 40K hobbyist needs to hit the ground running in the new edition. 
We've got a pretty good guess on how much value the 9th Edition 40k Idomintus Box Set has inside.