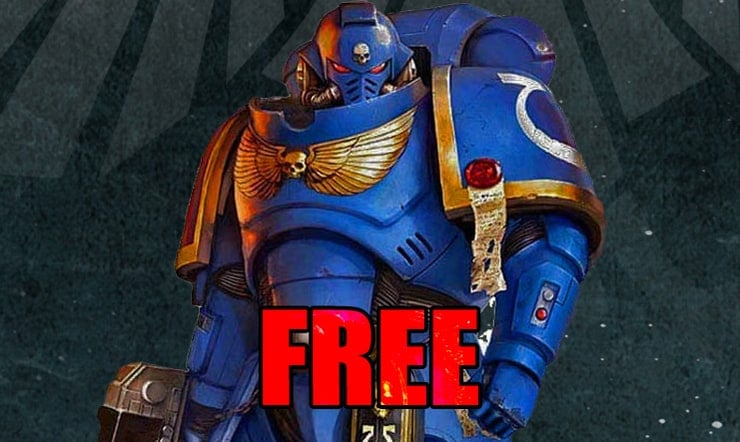 Don't miss all these wargaming releases, previews, rumors, plus the latest from Games Workshop this week!
These were the biggest announcements from the wargaming hobby and our expert commentary from mid-January.  Let's look at the latest news for Warhammer and tabletop wargaming!
A new Dark Angels vs. Chaos box set, Wrath of the Soul Forge King, was revealed at the LVO 2023 preview with both Vashtor and Azrael inside! Read More
New Space Marines Desolators, Lieutenant, Strikeforce, and Brutalis Dreadnought were revealed at the LVO 2023 preview- check it out! Read More
Apparently, preview copies of Horus Ascended and Angron were stolen from Caleb Wissenback of CK Studios while at the GW store booth at LVO 2023… Read More
The Star Wars: Shatterpoint core set and six other sets have hit pre-order from Atomic Mass Games for a June release date. Read More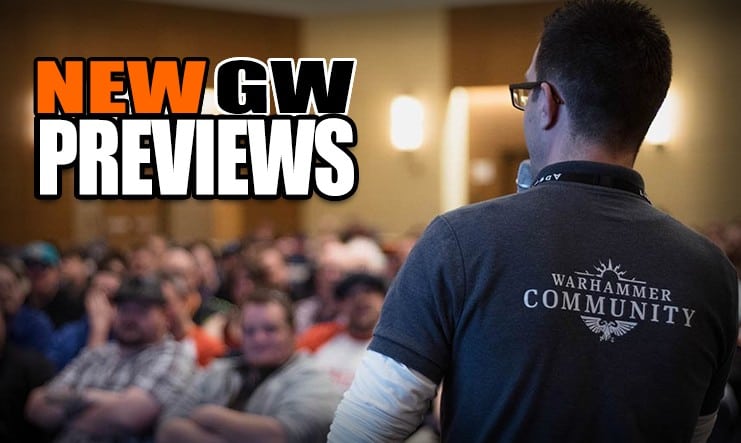 There were massive previews of all things Warhammer revealed by GW at the Las Vegas Open 2023 check out everything that is coming soon! Read More
A new 40k Kill team box, Soulshackle, featuring hew Adeptus Arbites and Dark Eldar miniatures, was revealed at the LVO 2023 previews! Read More
It looks like more price increases are here as Games Workshop updated retailers last second before pre-orders went live and changed the retail value of a few products… Read More
These are the top-painted Warhammer 40k Xenos Armies at LVO 2023, as players brought the heat with these amazingly painted miniatures! Read More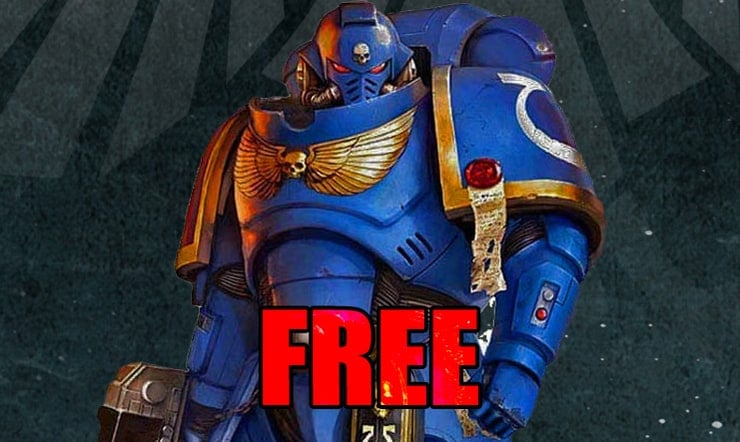 Get a free Warcry model for the new GW miniature of the month, along with their Adeptus Arbites coin promotion in February 2023! Read More
More Forge World releases are coming, along with new Black Library books that are all hitting pre-orders for the first week in February! Read More
There are a ton of new January Infinity Miniatures available right now, so get them soon to start your new year painting project! Read More
Tons of new AoS Seraphon Models were revealed at the LVO 2023 preview including the Slann Starmaster, Saurus Warriors, and more!  Read More
Here's the pricing and new pre-order lineup for the World Eaters, Battleforces, Black Library, and the new Daemon Primarch Angron! Read More
The hobby is strong at LVO 2023, as players brought the heat with these amazingly painted Imperial Warhammer 40k Armies that are insane! Read More
Retailers are capitalizing on Games Workshop's mistake by producing bottom upgrade bits for the new Rogal Dorn Battle Tank! Read More
Let us know in the comments of our Facebook Hobby Group, or our new Discord server, and make sure you enter the latest monthly giveaway for FREE today!
Get ad-free access to our videos, a monthly drop of miniatures, and support some of the best creators out there for as little as $6 a month on Patreon!