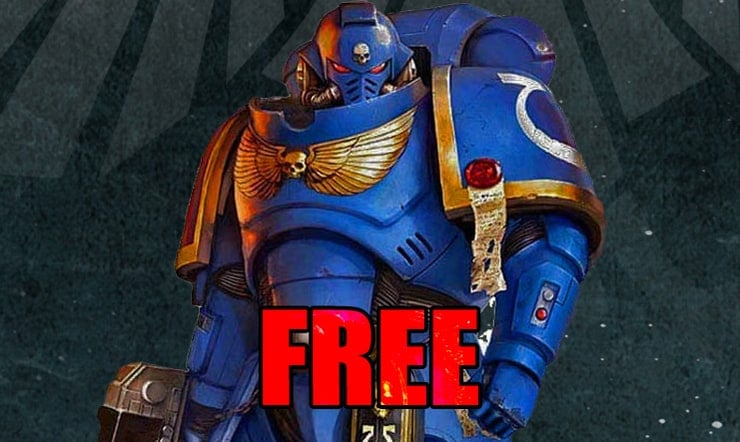 Don't miss the scoop on Games Workshop's recent events, board games, latest releases, and some sweet hobby products!
These were the biggest announcements from the wargaming hobby and our expert commentary from late February.  Let's look at the latest news for Warhammer and tabletop wargaming!
You won't believe how good these painted miniatures are from the AdeptiCon 2023 Golden Demon; here are all our favorites so far. Read More
HeroQuest, Catan 3D Edition, and Twilight Imperium 4th Edition board games are on sale for cheaper than we've ever seen them! Read More
Games Workshop has spilled the beans that Tyrnaids and Hive Fleet Leviathan are going for the Emperor on the Thorneworld of Terra in 10th Edition Warhammer 40k. Read More
Tons of new Space Marines and Tyranids miniatures are coming starting with these 10th Edition Warhammer 40k Terminators and Termagants! Read More
GW has hit stores with crippling allocations for the new Tau Farsight and Orks Snikrot 40k miniatures inside their Boarding Patrols box sets. Read More
Games Workshop has made a new website for Warhammer 40k 10th edition, or whatever it is they are actually teasing in these Tryanid/ Terminator previews… Read More

It looks like you can actually get a month of Warhammer+ Plus for half-price right now, but there is a bit of a catch… Read More
The new 10th edition of Warhammer 40k has been officially confirmed by GW, and they showed off a bunch of the rules changes as well! Read More
With the new edition announced and plenty of questions out there, GW answered some of the most burning ones in this Q&A for retailers about 10th Edition 40k. Read More
Get a free Dark Angels model for the new GW miniature of the month, along with their Seraphon coin promotion in April 2023! Read More
With the convention already kicking off in full force, here are our favorite Warhammer 40k Armies of AdeptiCon 2023 that we've seen so far! Read More
Tons of new AoS Seraphon Models were revealed at the LVO 2023 preview, including the Slann Starmaster, Saurus Warriors, and more! Read More
The BattleTech: Mercenaries Kickstarter is crushing it right now with over $4 million raised and more time to go! Read More
Let us know in the comments of our Facebook Hobby Group, or our new Discord server, and make sure you enter the latest monthly giveaway for FREE today!
Get ad-free access to our videos, a monthly drop of miniatures, and support some of the best creators out there for as little as $6 a month on Patreon!