What did YOU miss this week? Here are all the hottest trending wargaming posts from Feb 12th – 18th that seem to be on top of everyone's minds!
These were the biggest announcements from the wargaming hobby, along with our expert commentary from the middle of February 2022!
Let's take a look at what you may have missed for Warhammer and the latest from the tabletop wargaming in general!
Consumer confidence in Games Workshop is dangerously low as Eldritch Omens failed to sell out, and some retailers are even calling it a "flop". Read More
A great new way to buy used Warhammer miniatures is here as we've just added hundreds of used, NIB, and painted models to our store! Read More
A ton of Space Marines units are rotating out of the GW webstore- don't miss the last chance to buy any of the following units! Read More
Here is a complete list of over 3000 new price increases announced by Games Workshop for all their Warhammer products! Read More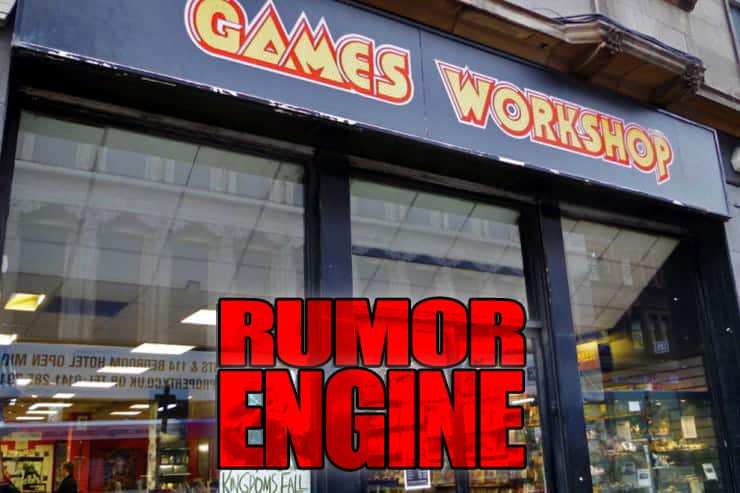 Another new model may be on the horizon for Chaos in 40k or AoS from this GW rumor engine, or is it something else entirely? Read More
With prices on the rise, here are some of our favorite alternative Games Workshop Warhammer Miniatures, with value, to set your army apart! Read More
Eddy González Dávila has some seriously dope Warhammer and sci-fi fan art that covers everything from Imperium to Xenos- check it out! Read More
Gamers vs. collectors- the creator of Warhammer 40k, Rick Priestly, talked about where GW is focusing its efforts and even he seemed to be confused by it all now. Read More
If you're already looking for new models, then the March Infinity miniatures preview might just be perfect for you- check it out! Read More
These new AoS Beasts of Chaos battletome rules update in White Dwarf 473 is to bring the army up to the new Age of Sigmar 3.0 standard! Read More
And that's it for the wrap-up of the hottest topics this week. Don't forget to keep your eyes glued to Spikey Bits for what else the gaming world is throwing at you this week.
Here's all the latest on the upcoming rules updates and points changes for Warhammer 40k.
Let us know in the comments of our Facebook Hobby Group, or our new Discord server, and make sure you enter the latest monthly giveaway for FREE today!
Get ad-free access to our videos, a monthly drop of miniatures, and support some of the best creators out there for as little as $6 a month on Patreon!