What did YOU miss this week? Here are all the hottest trending wargaming posts from April 9 – 15th that seem to be on top of everyone's minds!
These were the biggest announcements from the wargaming hobby, along with our expert commentary from the second full week of April!
Let's take a look at what you may have missed for Warhammer and the latest from tabletop wargaming in general!
Here is the 100% accurate history and not in any way satirized story of Matt Ward, Warhammer 40k, and working for Games Workshop Read More
It's official, the new Warhammer 40k Q2 Balance Dataslate is here, check out how they will fix the game this time around! Read More
Some interesting details were mentioned at Adepticon for the new Imperial / Renegade Knights and Chaos Space Marines codex release schedule… Read More
There are a bunch of new Forge World bundles live on the site right now, but will they save you any cash? Check it out! Read More
If you want to buff up your awesome alternative minis, then the High Elves from Raging Heroes might just be perfect! Read More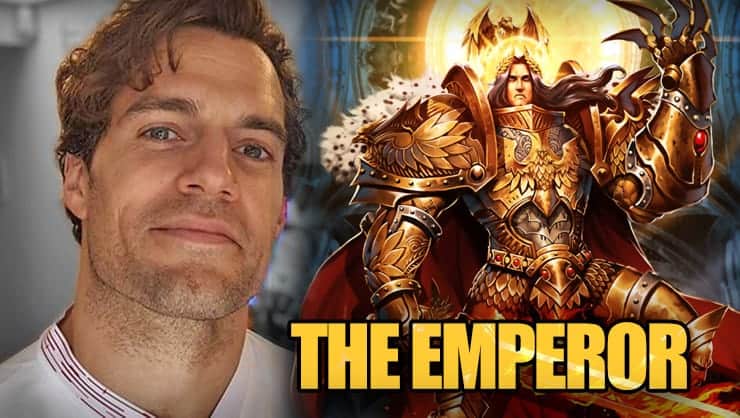 We've all wondered, what does the hobby desk of Henry Cavill look like- well as it turns out we caught a glimpse of it recently- check it out! Read More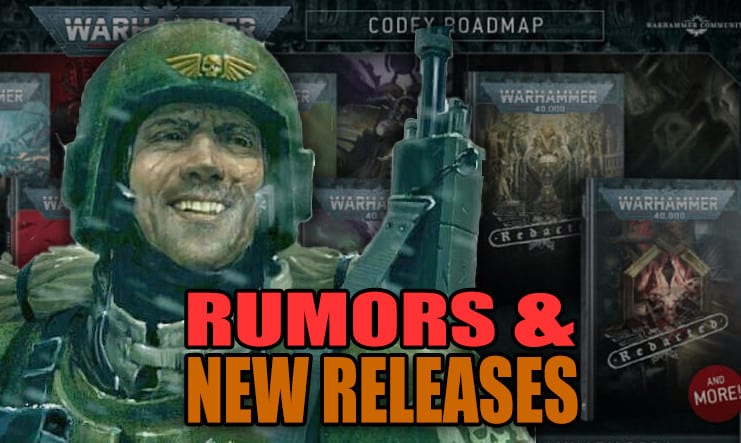 There are some spicey new Imperial Guard models and rules rumors floating around about their 9th edition codex book- check it out! Read More
The verdict is in for Wizards of the Coast (WoTC) staying attached to Hasbro after the spin-off proposal that by the profits, makes sense. Read More
The new Wargames Atlantic Bulldogs Set is full of amazing minis that would make for super cool alternatives- check it out! Read More
GW has revealed a whole host of new 40k Imperial and Chaos Knights Rules with some pretty sweet upgrades- check it out! Read More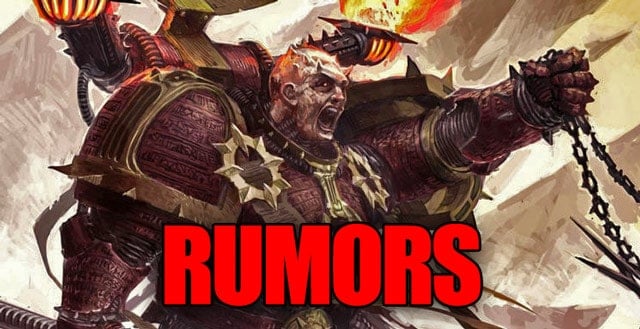 More rumors are here for all the Chaos Space Marines Legion traits, relics, and Stratagems rules that may be on the way in the new codex book! Read More
Horus Heresy Open Day 2022 looks awesome, but there's one big problem, it looks to be impossible to actually get a ticket! Read More
There are some pretty giant rumors out there for the new Horus Heresy Core rules, and the big question is, are there templates? Read More
eBay Miniature Rescues is back again with another video, and this time he has a review of the new Duncan Rhodes Two Thin Coats Paints! Read More
And that's it for the wrap-up of the hottest topics this week. Don't forget to keep your eyes glued to Spikey Bits for what else the gaming world is throwing at you this week.
Here's all the latest on the upcoming rules updates and points changes for Warhammer 40k.
Click Gallery below for full-size images.
View Gallery: 38 Images
Here's the most up-to-date list of new Games Workshop bits from preview models that we should keep an eye out for. Click on the gallery above to see dozens of Rumor Engines with new models still left to be revealed!
Let us know in the comments of our Facebook Hobby Group, or our new Discord server, and make sure you enter the latest monthly giveaway for FREE today!
Get ad-free access to our videos, a monthly drop of miniatures, and support some of the best creators out there for as little as $6 a month on Patreon!