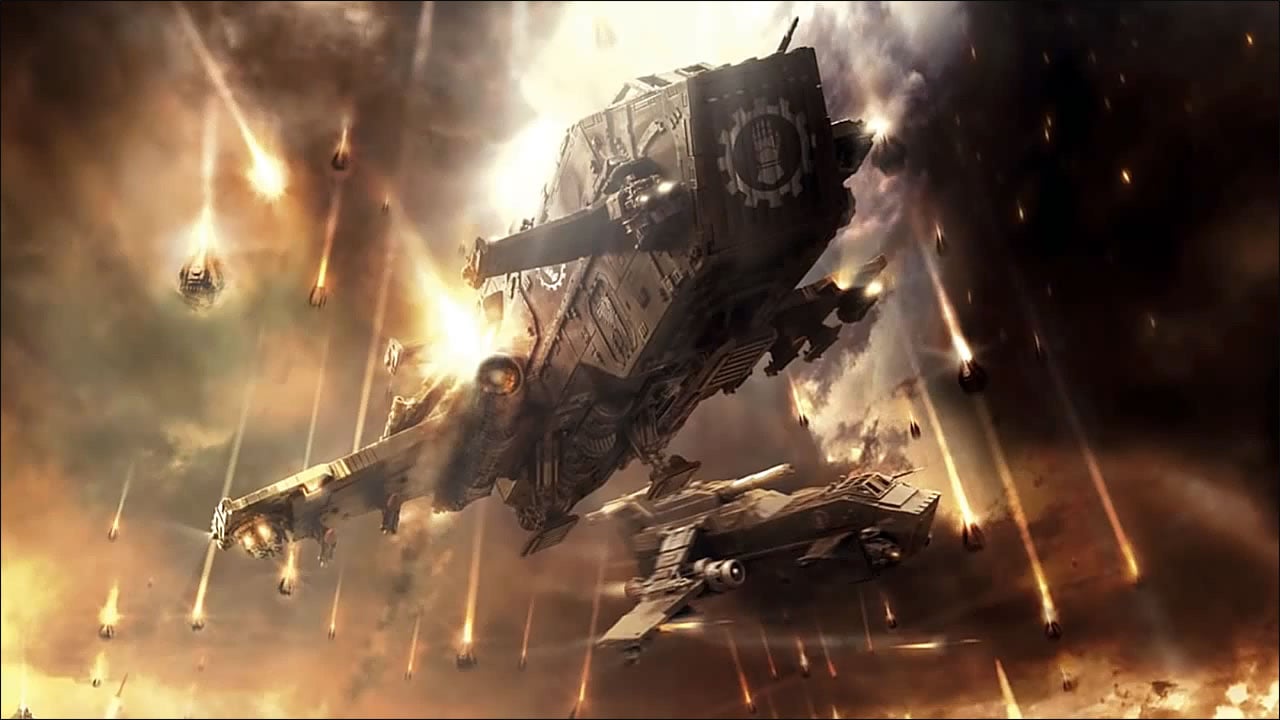 The Stormbird is firing retros and joining the list of exclusive early access products that will be available next weekend at Warhammer Fest. Come see!
Source: Forge World
More exciting First Access news for Warhammer Fest, the Sokar Pattern Stormbird can be yours before it's on general release!+++ This is Servitor station 847/628. Ident verified. Scanning your vessel now.Due to ongoing xenos incursions, be advised that all Stormbirds are being rerouted to primary landing pads in Sector Alpha-Five. Proceed with caution; expect heavy enemy fire enroute +++
Checkout more pictures of the Stormbird below, and on our roundup from the
Heresy Weekender:

Hard points for 6 underwing missiles with heavy Bolter turrets on the ends of the wings.
Two Fire-raptor based ball turrets on each side.
And it's even got a defensive Heavy Bolter turret on the back for good measure.
Plus if you missed it earlier, you have to see this fan made Stormbird that is just gorgeous!
Which do YOU prefer? Either way hide you wallet, it may not be able to survive Warhammer Fest Weekend!
Did GW Fix 40k? New FAQ – Long War Podcast Episode 50