This Star Wars Han Solo Replica Hoth Jacket is what to wear if you're stuck on Hoth with no Tuantauns around to keep you warm!
Admit it, you've always wanted to imagine you were Han Solo riding out into the tundra to save Luke!  It seems pretty high quality and it's selling fast, so if you want one, don't sit around and wait too long.
They have sizes from Small to XXXL, so most people should be able to grab this one. Especially with the cold temps all over right now, it's the perfect time to get a stylish jacket and stay warm!
Let's check out the new jacket!
This is just so cool and doesn't look too Star Wars either, so if you're a little nervous about letting that nerd flag fly, this is a great middle ground. Functional and stylish, what else would you expect from something Han wears?
Let's check out the details on this:
Officially-licensed premium replica coat based on Han Solo's iconic Hoth parka jacket from 'Star Wars: The Empire Strikes Back.
The toasty, insulated lining means there's no need to slice up Tauntauns anymore, hurray!
Hood trim is made using real Wampa fur an Earth-based, man-made alternative
An abundance of pockets to stow away those YT-1300 keys
Comes in a range of sizes that will keep any Corellian happy!
The perfect look for scoundrels, smugglers and heroes of the Rebel Alliance
Merchoid exclusive: you won't find it anywhere else (except for a galaxy far, far away…)
The Star Wars: Han Solo Hoth Replica Jacket has been hand selected by the Merchoid team, to bring you the highest quality merchandise. We're sure you'll love it, that's why we give you 100 days to return your item.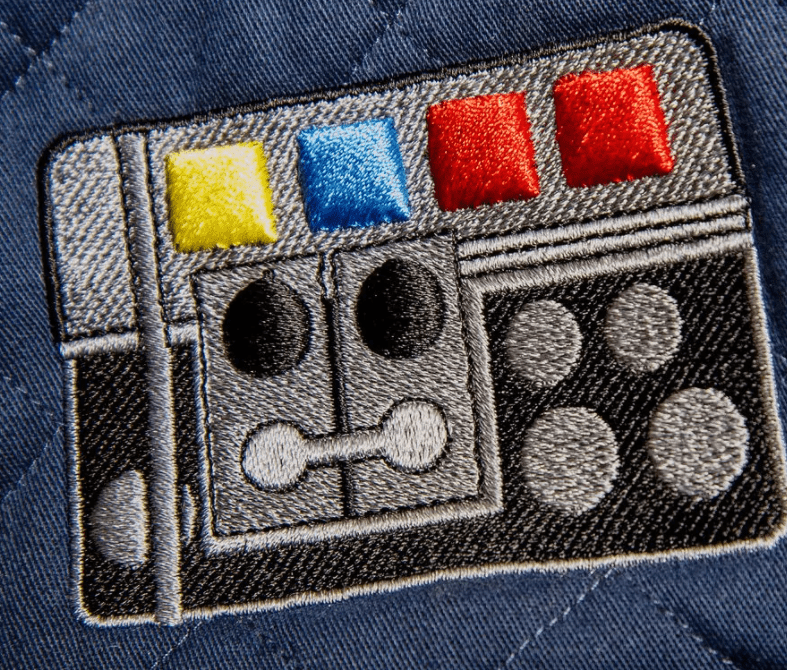 Even the patch is super cool. That does it for this one, now go get an awesome jacket.
Will you be picking one up?
Let us know in the comments of our Facebook Hobby Group, or our new Discord server, and make sure you enter the latest monthly giveaway for FREE today! 
Get ad-free access to vidoes, a monthly drop of miniatures, and support some of the best creators out there for as little as $6 a month on Patreon!