Here is our updated list of the best alternatives to Games Workshop Warhammer miniatures from independent third-party company releases!
They say competition breeds innovation and lower prices, which seems to hold for this industry.
Once again, it's hard to deny that Games Workshop's designs for miniatures have made a quantum leap in the last few years. Part of that is sure to stem from the new 3D computer design and printing technology out there. However, the competition has made similar advances too.
Best Alternatives to Games Workshop & Warhammer Miniatures 2023
With the growing hobby world, some talented artists have brought their big guns to the table with these alternate bits and kits.
Here is our latest list of the best third-party alternatives to Games Workshop and Warhammer miniatures!
If you want to see some of the best alternative games to Warhammer in general, be sure to check our recent list of the games we love to play outside of Games Workshop.
Sci-fi Alternative Miniatures To Games Workshop
Let's take a look at our updated list of some of the best independent company miniatures for alternatives to Games Workshop miniatures and the tabletop hobby in general:
Imperial Iron Brother by Wargame Exclusive
SpaceNam Plastics from Wargames Atlantic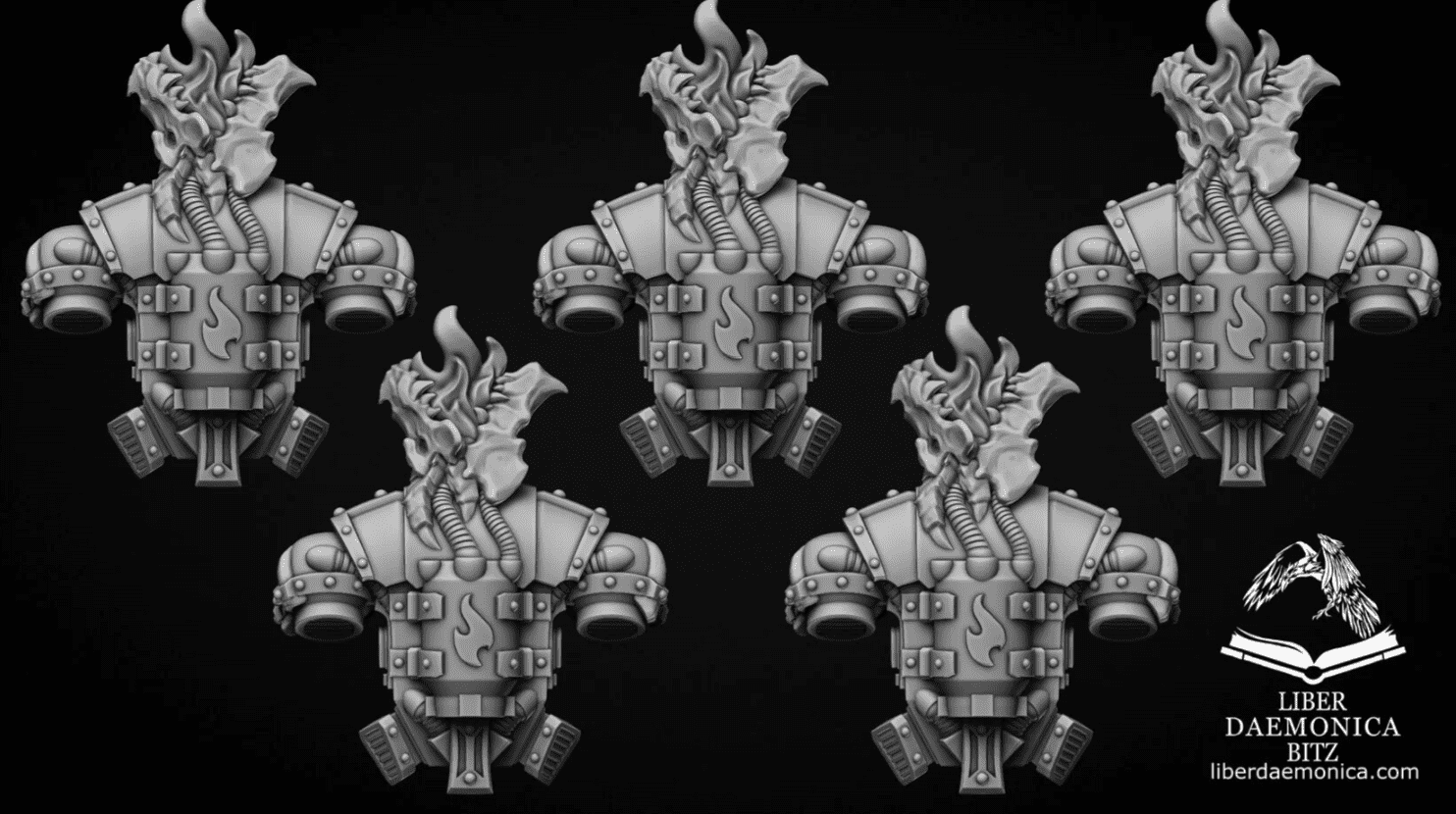 Magnum Packs From Liber Daemonica
Muzzle Effects & Smoke Effects by Deadly Print Studio
Puppets War – Ork Walker (printed or STL)
Legio Models Nuns of Battle Kit
Kromlech Seraphim Knights Primary Conversion Bits 
Fantasy Alternative Miniatures

To Games Workshop
Classic Orcs by Avatars of War
High Elves by Raging Heroes 
Mierce Miniatures' Mjagnir
There's no doubt that plenty of awesome miniature companies are out there. And with all of these to choose from, take your time and explore what they offer to ensure you get exactly what you want from the Best Alternatives to Games Workshop and Warhammer Miniatures this year!
What do you think about these Alternatives to Games Workshop and Warhammer Miniatures? Do you have a "go-to"?
Editor's Note:  Since we published the first article of this series over six years ago, we have received a lot of messages asking us why "XYZ" company wasn't on this list, either by hobbyists who had used their products OR by the folks who owned those companies.  To be clear, this is a list of folks I have personally worked with in the past or used their products, so, for the most part, I can say they "don't suck." 
That said, feel free to email us (support AT Spikeybits.com) if you think we should look at a particular company or want to get your product into our hands for a promo or review.
Let us know in the comments of our Facebook Hobby Group, or our new Discord server, and make sure you enter the latest monthly giveaway for FREE today! 
Get ad-free access to our hobby videos, a monthly drop of miniatures, and support some of the best creators out there for as little as $6 a month on Patreon!