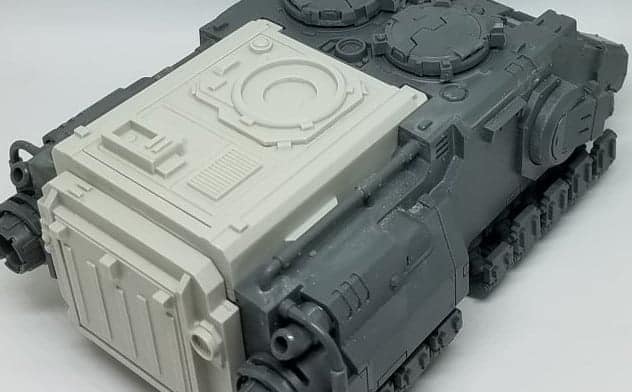 If you are looking to upgrade your Primaris Impulsor Tank? Check out the latest from Models & Minis, and keep your enemies off your tailgate!
If your Impulsor Tanks seem a little bit too open for your taste the hobby maniacs at Models & Minis have you covered, literally.
Bored of the hovering El Camino look? That is what this kit is for. Closing up the back of the impulsor, and comes with 3 different top plates. Closed hatch, 20mm turret ring, and 25mm turret ring (for most plastic turret kits)
Comes as 5 pieces in high-quality resin.
Protect your six! Make sure you visit Models & Minis and secure your Impulsor upgrade today!